Owl Mountain Models
Excerpts from AAR Loading Diagram Books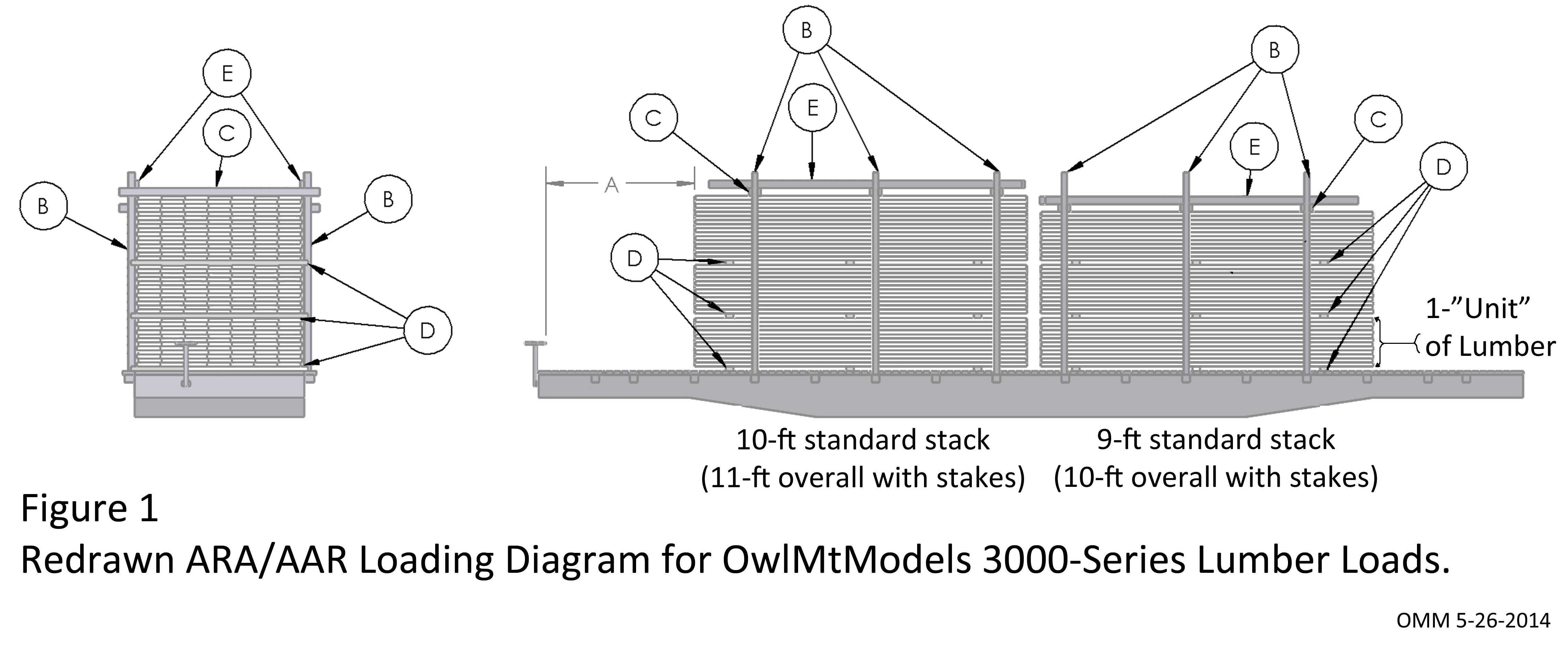 OwlMtModels Redrawn AAR Loading of Lumber Products. - Shown on CAD sketch of SP F-70-7/10.
AAR Loading Diagram Item List Note these are minimum requirements, most photos show extra items or larger dimentional size items.
Item-A - Brakewheel Clearnance
Item-B - Stakes, At least 3 per stack, Hardwood 4x5" or saplings of 5" average diameter.
Item-C - Cross Ties, Two nailed on each side of pair of Stakes (Item-B). See Close-Up Below.
Item-D - Separators, Three on deck and between each Unit of lumber 12-24 ft long.
Item-E - Longitudinal Ties, One on each side of load, inside of Stakes (Item-B) and at least 6" longer than outside edges of Cross Ties (Item-C).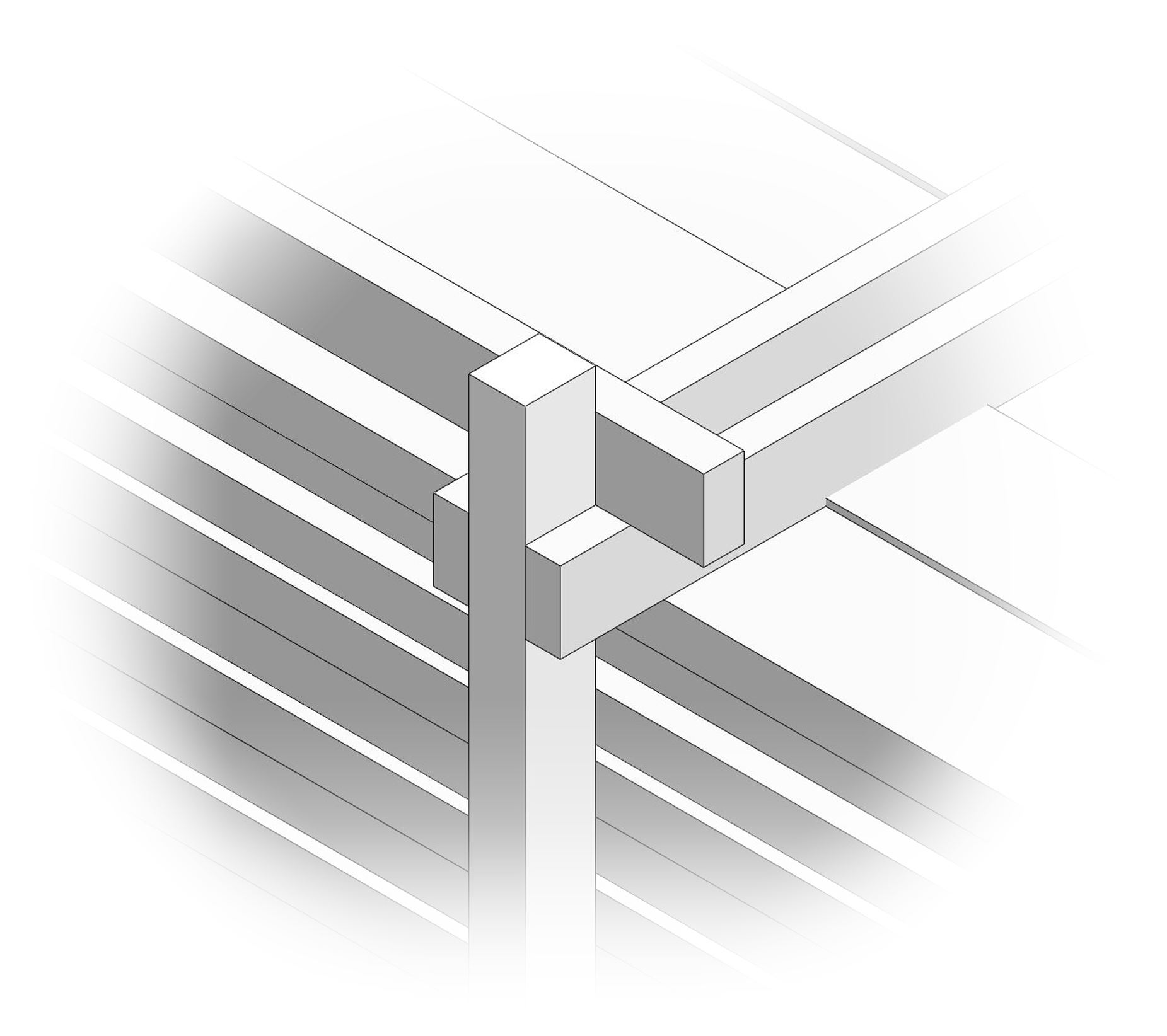 Close-up of Items-B, -C, & -E and upper parts of lumber load.
Alternate to Cross Ties (Item-C) using Iron Wire Cross Ties on top of load.