Owl Mountain Models
Check out Dec 2017 News Page!
Well, Thanksgiving has passed. The temperature is about 5F, snow's not on the ground as yet, but Christmas is the next station stop. We're happy to announce that the F-50-series kits are back! The new lumber loads are still coming, but have been delayed until early 2018. We're looking forward to many new projects in 2018 as well, so check back often for updates.
Update on F-50-Series - Back In-Stock!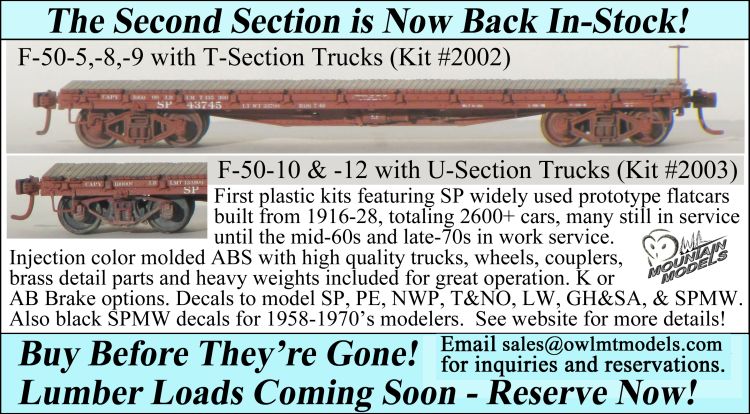 New Products from October 2017!


We're back at it with another new product, updating our Tailgate Marker Kits with new #10001 Pickup Kit for Walthers Passenger Trucks!
F-50-Series Kits (2000-Series)

Link to purchasing and information on our NEW F-50-Series Kits. Currently (Sept 2017) we are sold out, please
email us
for reservations in the next run.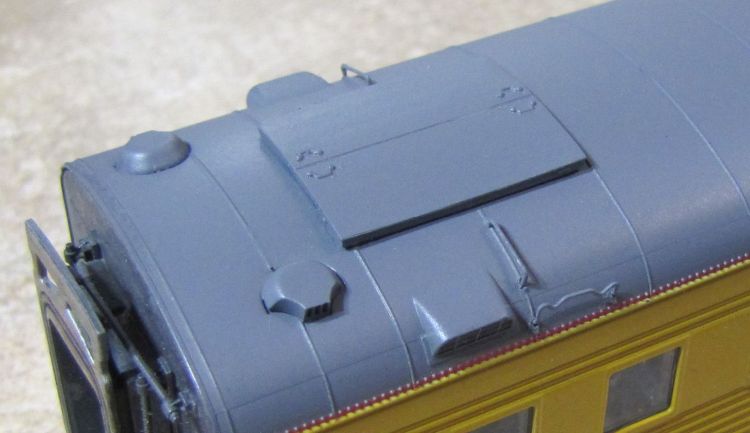 While you're waiting for our new injection molded flatcars to be released for sale, check out some of our new designs that will be printed "On-Demand" for you via our Shapeways Storefront!
Modular Lumber Load Kits - OMM #3001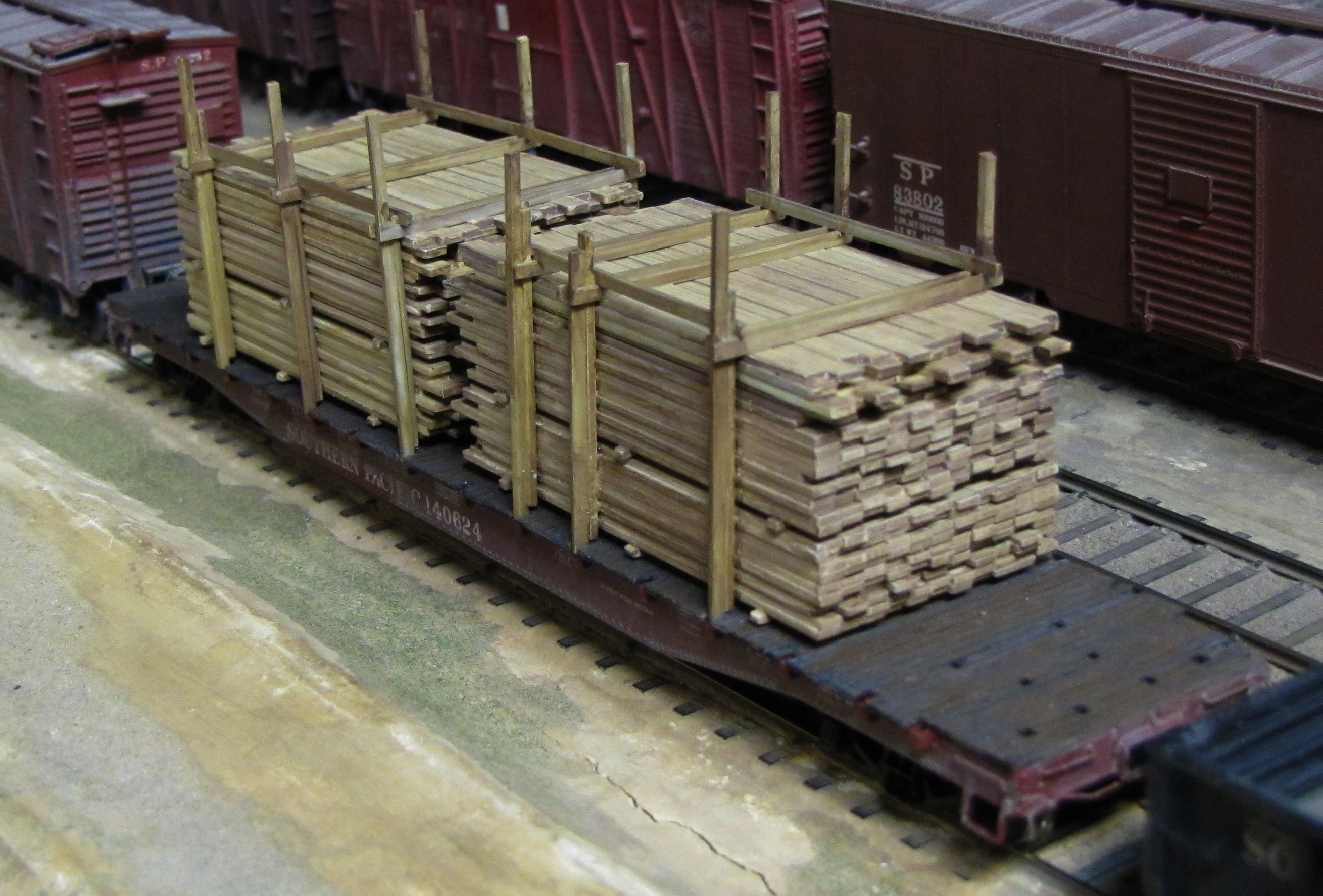 Whether you need loads for your whole lumber train of flatcars or you only need one carload for your local sawmill or lumber yard, the 3001 Kit offers lots of what you're looking for. The modular design offers literally millions of options in how you assemble the 32 panels of lumber into stacks and loads, and then more options in adding the prototypical bracing to finish the load.
Modular Lumber Add-On Kits for our OMM#3001 Kits
3012 3x10, 16-18ft Lumber 8-Panel Sprue
Expand your modular lumber loads with extra groups of lumber or make an extra stack of lumber loads using spare "panels" from several OMM #3001 Lumber Load Kits.
Passenger Car Lighting & Marker Kits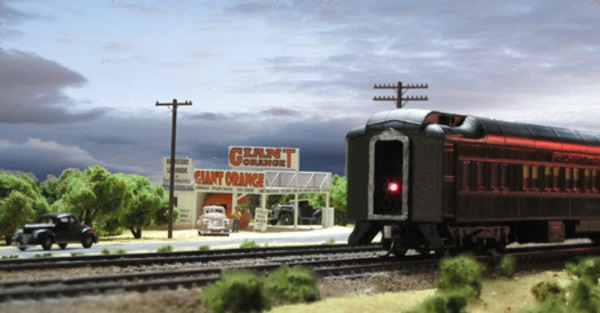 Don't forget to bring up the rear of your passenger trains with the 10002 Tailgate kit with red LED Pyle GyraLite Marker – Correct for use on passenger cars of SP, UP, GN, Amtrak, and many other railroads from about 1953-1954 to Amtrak in 1971 when cars were all built with built in-markers.
This kit can also be assembled to look like markers used by railroads with square
"box-light" markers
, such as used by ATSF and others.
Also our newly released #10001 Pickup Lug kit for Walthers Passenger Trucks to light your cars and markers.
Contact Us